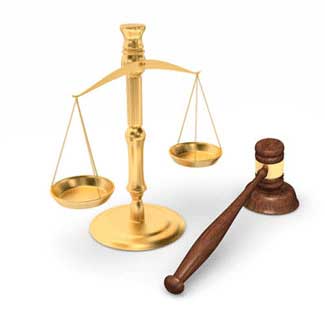 General Motors Was Told That Takata Airbags Were Dangerous as Early as 1999
GM's dropped airbag supplier Autoliv when they were presented with Takata's cheaper alternative
Thursday, January 17, 2019 - It is widely known that executives at Takata conscientiously and deliberately changed out the Takata airbag accelerant chemical in order to cut costs, increase profits, and ensure market share. This action was taken willfully and without regard for public safety. What is unclear, as of yet, is what influence automobile manufacturers had over Takata's decision to switch accelerants and if Takata executive were directly instructed to do so. A recent article on the Insurance Journal website reports that lawsuits claim that automaker executives played a role in changing chemicals and that the auto companies themselves are culpable. At the very least, lawsuits claim that auto company executive at such major manufacturers as General Motors, Volkswagen AG, and others knew of the Takata airbag malfunctions years before recalling their vehicles. At the worst, executives at the auto manufacturer may have chosen the cheaper chemical over a more costly but safer alternative. Over 42 million Takata airbag recalls have been issued and national attorneys offer a free Takata airbag case review.
A disturbing New York Times report dating back to April of 2016, implicates General Motors as playing a critical role in Takata airbag crisis. The Times reports that Takata approached GM back in 1999 with an offer to supply airbags for their vehicles at a much lower cost than the automaker had been paying to its then-current airbag supplier Autoliv. Upon receiving the offer from Takata, executives at GM asked Autoliv if they could match it. Once Autoliv examined the competition's airbags including the airbag's propellant chemical, ammonium nitrate, Autoliv refused to match the offer and commented on the cheaper, dangerous chemical propellant. According to the NYT, "when Autoliv's scientists studied the Takata airbag, they found that it relied on a dangerously volatile compound in its inflater, a critical part that causes the airbag to expand. "We just said, "No, we can't do it. We're not going to use it," said Robert Taylor, Autoliv's head chemist until 2010." The article proceeds to acknowledge that GM was not the victim of Takata's negligence as has been the general opinion of the press, but in fact, played a major role in the Takata airbag crisis. According to the NYT, "Details of G.M.'s decision-making process almost 20 years ago, which has not been reported previously, suggest that a quest for savings of just a few dollars per airbag compromised a critical safety device, resulting in passenger deaths. The findings also indicate that automakers played a far more active role in the prelude to the crisis: Rather than being the victims of Takata's missteps, automakers pressed their suppliers to put cost before all else."
In addition, the NYT article quotes Linda Rink, a senior scientist in the late 1990s at Autoliv as attempting to blow the whistle on GM. "General Motors told us they were going to buy Takata's inflaters unless we could make a cheaper one," Ms. Rink said. "That set off a big panic on how to compete." Seeing that GM was now using a cheaper airbag, other companies followed suit and before long, the entire auto sector was purchasing the dangerous Takata airbags and installing them in their vehicles.
More Recent Takata Airbag Lawsuit News:
No-Cost, No-Obligation Takata Airbag Lawsuit Case Review
OnderLaw, LLC is a St. Louis personal injury law firm handling serious injury and death claims across the country. Its mission is the pursuit of justice, no matter how complex the case or strenuous the effort. The Onder Law Firm has represented clients throughout the United States in pharmaceutical and medical device litigation such as Pradaxa, Lexapro and Yasmin/Yaz, where the firm's attorneys held significant leadership roles in the litigation, as well as Actos, DePuy, Risperdal and others. The Onder Law Firm won $197 million in three talcum powder ovarian cancer lawsuits in St. Louis in 2016 and other law firms throughout the nation often seek its experience and expertise on complex litigation.