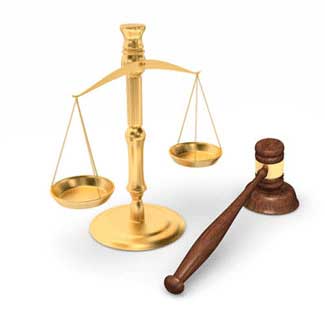 Mazda Issues Emergency Takata Airbags Vehicle Recall
Mazda has issued a second motor vehicle recall to replace the Takata replacement airbags
Wednesday, July 11, 2018 - If you are driving an automobile equipped with Takata airbags your life and the lives of your loved ones are in grave danger. Twenty-three people have died and hundreds have been injured by faulty exploding vehicle airbags prompting the largest motor vehicle recall in US history. All drivers are urged to go online to www.nhtsa.gov and enter their vehicle's identification number found on the registration in your glove box to see if your vehicle is subject to the recall. If it does, do not drive it again as you could be killed or maimed by the airbag malfunction. Call your local motor vehicle dealership and a mobile repair unit will be sent to your vehicle's parked location. All repairs and replacements are at no cost and a rental vehicle will be made available for you free of charge for as long as the repairs take. Although all makes of vehicles are subject to the recall, Mazda vehicles in warmer, southern states are at a particularly great risk.
On July 9, 2018, Mazda has issued a recall of over 250,000 vehicles that have the exploding Takata airbag installed. The recall affects Mazdas manufactured from 2002 to 2008. The reason for the special recall is that Mazda may have originally replaced the defective Takata airbag with another equally as dangerous. According to www.thecarconnection.com, "The vehicles affected this time around include the 2003-2008 Mazda 6 sedans, hatchbacks, and wagons, 2006 to 2007 Mazda speed 6 sedans, and the 2004 MPV minivan, as well as 2005-2006 MPV models in states with warmer and more humid climates that could affect the airbags." (1)
At the center of the problem is ammonium nitrate, the chemical propellant that explodes and deploys the life-saving automobile safety device. Ammonium nitrate degrades due to exposure to high heat and humidity causing it to combust with a force great enough to shatter its metal container and send razor-sharp shards of metal throughout the vehicle's passenger cabin. Twenty-two people have been confirmed to have been killed from the exploding airbags. Most have bled to death from having their carotid artery in the neck severed by the blast which has been compared by first responders to a blast to the face from a shotgun. Anyone not convinced as to the severity of injuries caused by the exploding Takata airbags can go to http://www.dailymail.co.uk/news/article-5444653/Shocking-photos-faulty-airbag-victims.html and view the shocking photos of Takata airbag victims Stephanie Erdman and Corey Burdick of South Florida. Victims of exploding Takata airbags have experienced total blindness, loss of an eye, severe facial lacerations, loss of teeth, broken facial bones, jaws and noses, whiplash, concussions, and traumatic brain injuries.
Those injured in a Takata airbag explosion and the loved ones of those who have died are urged to consult a Takata airbag attorney to check to see if they qualify to file a claim against not only Takata but also against the manufacturer of the motor vehicle in question as the company may have known and failed to warn drivers of the airbag deadly malfunction.
Source: (2) https://www.thecarconnection.com/news/1117618_mazda-adds-another-270000-vehicles-to-takata-airbag-recall-still-largest-in-history
More Recent Takata Airbag Lawsuit News:
No-Cost, No-Obligation Takata Airbag Lawsuit Case Review
Onder, Shelton, O'Leary & Peterson, LLC is a St. Louis personal injury law firm handling serious injury and death claims across the country. Its mission is the pursuit of justice, no matter how complex the case or strenuous the effort. Onder, Shelton, O'Leary & Peterson has represented clients throughout the United States in pharmaceutical and medical device litigation such as Pradaxa, Lexapro and Yasmin/Yaz, where the firm's attorneys held significant leadership roles in the litigation, as well as Actos, DePuy, Risperdal and others. The Onder Law Firm has won more than $300 million in four talcum powder ovarian cancer lawsuits in St. Louis. Law firms throughout the nation often seek its experience and expertise on complex litigation.