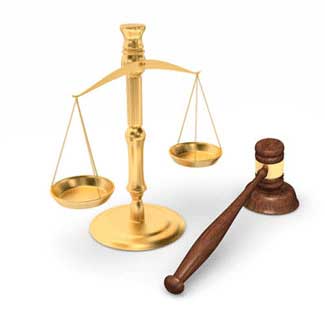 Takata Airbag Recall Update
The risks are real for millions of people who have not as of yet brought their motor vehicle in to have the Takata airbag replaced
Monday, April 2, 2018 - Ford, Chrysler, and General Motors are amongst a host of automobile manufacturers forced by the National Highway Traffic Safety Administration (NHTSA) to recall over 30 million vehicles that have had both front and side Takata airbags installed during the years 2002 - 2015.
The reason for the recall is that Takata airbags are exploding at unpredictable times with only the slightest collision necessary to trigger them, causing injuries and death. The Takata airbag inflator is an ammonium nitrate propellant that can explode from a change in an environmental condition and send shards from its metal casing into the cabin of an automobile in grenade-like fashion. When this happens the wounds to the face and neck of drivers and passengers can be so severe that police are at a loss to identify the cause of death and think there has been a homicide.
The widely respected publication, Consumer Reports described the situation by saying. "The NHTSA has determined the root cause of the problem: airbags that use ammonium nitrate-based propellent without a chemical drying agent. As postulated early on, environmental moisture, high temperatures, and age as associated with the defect that can improperly inflate the airbags and even send shrapnel into the occupant. To date, there have been 15 deaths due to this problem in the U.S." As of this writing, the known death count has reached 20 and over 20 million of the 50 million units of Takata airbags still need to be replaced.
Takata filed for bankruptcy in 2017 leaving millions with difficulty replacing their auto's airbags. Consumer Reports director David Friedman feels that carmakers and Takata are not doing enough to protect consumers from, "(these) deadly, defective airbags." Others at the magazine say that given the number of recalls still in process and the problems getting parts the dangers to drivers continue unabated.
If you own an automobile manufactured between 2001 and 2015 you can go to the NHTSA's website (nhtsa.gov/recalls), enter your vehicle's identification number (VIN), found on your vehicle registration, and see whether or not your auto is being recalled and you are in danger.
While the majority of Takata airbags will deploy safely, motor vehicle owners that do not have their airbags replaced are playing Russian roulette with their lives. In addition, the most serious element of the Takata recall are those vehicles on the, "do not drive" list. In order to inform those individuals at risk, the NHTSA has urged the following message be reprinted and spread to as many people as possible: "Ford and Mazda announced today that they are expanding their 'do not drive warning' to include additional MY 2006 Ford Ranger and Mazda B-Series trucks with defective Takata airbags based on new testing.
These vehicles have defective Takata airbags that are an immediate risk to safety. Affected owners are urged not to drive these vehicles and to contact Ford and Mazda immediately to schedule a free repair. Ford and Mazda have replacement airbags available now and will tow vehicles to a local dealership for repair, and provide loaner vehicles - all free of charge."
More Recent Takata Airbag Lawsuit News:
No-Cost, No-Obligation Takata Airbag Lawsuit Case Review
Onder, Shelton, O'Leary & Peterson, LLC is a St. Louis personal injury law firm handling serious injury and death claims across the country. Its mission is the pursuit of justice, no matter how complex the case or strenuous the effort. Onder, Shelton, O'Leary & Peterson has represented clients throughout the United States in pharmaceutical and medical device litigation such as Pradaxa, Lexapro and Yasmin/Yaz, where the firm's attorneys held significant leadership roles in the litigation, as well as Actos, DePuy, Risperdal and others. The Onder Law Firm has won more than $300 million in four talcum powder ovarian cancer lawsuits in St. Louis. Law firms throughout the nation often seek its experience and expertise on complex litigation.