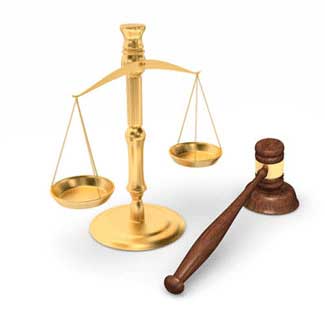 A Summary of the Takata Airbag Recall
Many people are unaware that Takata millions of automobiles are under a mandatory recall to replace the malfunctioning Takata airbag
Monday, March 5, 2018 - The Takata airbag is not the life-saving, breakthrough automobile safety device that it was marketed to be. Injuries and deaths caused by the device are more deadly than the injuries from automobile accidents they were intended to protect against. Nearly 20 automobile manufacturers are participating in the largest motor vehicle action in US history by recalling approximately 40 million vehicles that contain the Takata airbag. Those companies issuing Takata airbag recalls are, in alphabetical order, Acura, Audi, BMW, Cadillac, Chevrolet, Chrysler, Daimler, Dodge, Ferrari, Fisker, Ford, GMC, Honda, Infiniti, Jaguar, Jeep, Land Rover, Lexus, Lincoln, Mazda, McLaren, Mercedes-Benz, Mercury, Mitsubishi, Nissan, Pontiac, Saab, Saturn, Scion, Subaru, Tesla, Toyota, and Volkswagen. The recall pertains to automobiles manufactured between the years 2000 and 2015. People who drive one of these vehicles are urged to immediately contact their auto dealer for specifics on turning in their vehicle to have the airbags replaced. If you bought the vehicle pre-owned, you can find out if your motor vehicle is subject to the recall by entering the vehicle identification number (VIN) into an online database and going to the local dealer.
Twenty-one people to date are known to have lost their lives due to an exploding Takata airbag. Many hundreds of others have suffered blindness, concussions, lacerations, broken facial bones, whiplash, and traumatic brain injuries. The cause of the device's premature explosions has been traced to the airbag's propellant canisters that are designed to deploy the airbag in the event of a serious impact. Takata airbags have exploded due to environmental considerations sending metal shrapnel at high speed into the face, neck, and torso of the driver and passengers. Takata airbag injuries are so severe and unexpected that first responders usually mistake the injuries an assault and battery and think that the victim must have been shot or stabbed.
Takata corporate records indicate that the company replaced a key component in the airbags propellant canister with an inferior one. The airbag propellant, Tetrazole was replaced in 2000 with an inferior and more unstable chemical ammonium nitrate. This was done according to a company whistleblower for financial reasons alone, stating that cost considerations drove the executive decision to replace the propellant. Ammonium nitrate cartridges ignite due to environmental moisture, high temperatures, and normal aging. When they explode metal shards from the propellant's casing are fired into the face of the driver and passengers at a speed estimated to be one-twentieth of a second causing severe injuries and deaths.
Company Executives Indicted
Three Takata executives have been indicted for their role in falsifying data related to the ammonium nitrate cartridge explosions. In December 2016 a grand jury indicted Executive Officer Shinichi Tanaka, Director of Engineering and Chief North American Liaison Hideo Nakajima, and Chief of Airbag Inflator Operations Tsuneo Chikaraishi was indicted for allegedly tampered with test data attempting to hide flaws in the Takata airbag.
If you have been injured or have had a loved one killed by the negligence of the Takata Corporation executives, you may be able to sue the company for damages such as medical expenses, lost wages and pain, and suffering. Attorneys handling Takata recall lawsuits due to a tendency to explode, causing metal shrapnel to propel forcefully into the vehicle's occupants are ready to assist.
More Recent Takata Airbag Lawsuit News:
No-Cost, No-Obligation Takata Airbag Lawsuit Case Review
Onder, Shelton, O'Leary & Peterson, LLC is a St. Louis personal injury law firm handling serious injury and death claims across the country. Its mission is the pursuit of justice, no matter how complex the case or strenuous the effort. Onder, Shelton, O'Leary & Peterson has represented clients throughout the United States in pharmaceutical and medical device litigation such as Pradaxa, Lexapro and Yasmin/Yaz, where the firm's attorneys held significant leadership roles in the litigation, as well as Actos, DePuy, Risperdal and others. The Onder Law Firm has won more than $300 million in four talcum powder ovarian cancer lawsuits in St. Louis. Law firms throughout the nation often seek its experience and expertise on complex litigation.