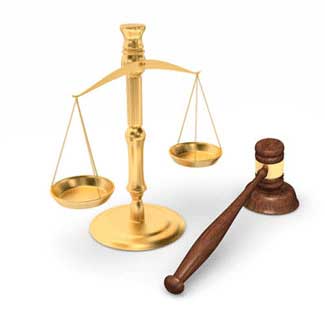 Takata Airbag Lawsuits - Current Takata Airbag Lawsuit Information
Lawsuits for Defective Takata Airbags
If you or a member of your family owns a vehicle that was subject to the widespread Takata airbag recalls, you may have legal grounds to file a Takata airbag lawsuit against the auto parts manufacturer or automaker. Takata airbag lawsuits enable individuals to seek meaningful compensation for exposure to an unnecessary and deadly risk from defective Takata airbags.
Recalled Takata airbags can be found in approximately 42 million vehicles from 19 different automakers. Takata lawsuits aim to hold the company accountable for harboring and concealing Takata airbag risk information for up to fifteen years. In fact, questions were raised about the safety of Takata airbags when the product was initially developed. The first Takata airbag death report reached the company in 2004, at which time Takata executives were already concealing and falsifying test data.
Takata airbag recalls were not initiated until 2014 when the company received immense outside pressure to do so. For its dangerous airbags and failure to handle the defect appropriately, Takata has been the subject of federal investigations, lawsuits and regulatory action and well over $1 billion in fines. Our attorneys believe that persons whose vehicle featured the dangerous Takata airbags deserve compensation for Takata's flagrant violation of consumer trust.
Takata airbag recalls extend across most major automakers. To learn if your vehicle is included, use our Takata Airbag Recall Search tool. Vehicles from the following companies, ranging from model years 2000-2015, may the subject of Takata airbag recalls: Acura, Audi, BMW, Cadillac, Chevrolet, Chrysler, Daimler, Dodge, Ferrari, Fisker, Ford, GMC, Honda, Infiniti, Jaguar, Jeep, Land Rover, Lexus, Lincoln, Mazda, McLaren, Mercedes-Benz, Mercury, Mitsubishi, Nissan, Pontiac, Saab, Saturn, Scion, Subaru, Tesla, Toyota, and Volkswagen.
Takata Airbag Lawsuits
Auto parts makers and auto manufacturers must be sent a clear message that choosing company profits over human safety is unacceptable and deplorable. By joining consumers across the United States in filing a Takata airbag lawsuit, your case will help to bring about greater accountability within the automotive industry. Additionally, our attorneys handling Takata airbag claims believe these lawsuits may yield significant compensation for millions of claimants.
Our lawyers handling Takata airbag lawsuits around the country are currently offering free case reviews with no further obligation. To speak with an attorney handling Takata airbag lawsuit claims, simply use our online chat feature or complete our online contact form. One of our Takata airbag lawyers will contact you to discuss your situation and answer your questions at no charge.
Takata Airbag Lawsuits Are Not Class Action Lawsuits
Takata airbag lawsuits will not be class action lawsuits in which claimants should anticipate only a small, symbolic settlement. Instead, Takata airbag lawsuits are being consolidated as Multidistrict Litigation (MDL) in Miami, Florida. MDL is a legal procedure that accelerates the processing of many similar claims, while still preserving the particular details of each case. Compensation is determined on an individual basis, accounting for the degree of suffering experienced by each claimant. MDL unifies consumers harmed by a common product in order to advance justice and demand corporate accountability.
Takata Airbag Lawsuits: No Fees Unless We Collect for You
We will represent all persons involved in a Takata airbag lawsuit on a contingency basis, meaning our attorneys never charge legal fees unless we win compensation in your case. For a free no-obligation consultation please contact us for a free, no-obligation case review; one of our Takata airbag lawyers will be happy to discuss your case and answer your questions.